Rosabella Tie Shoulder Camisole Linen Top
Made for warm days in the sunshine. Functional ribbon ties. Elastic back neckline made to accomodate growth. Breathable and lightweight natural linen.
Model A is 107cm tall, 4 years old, wears Size 4-5Y.
*Select the color and size you wish to see restocked when voting
FEATURING
Multi-way Ties >
An ultra-adorable camisole top made for warm days in the sunshine. Multi-way functional ties allow your little one to wear it in two different ways however they feel like it.
Learn More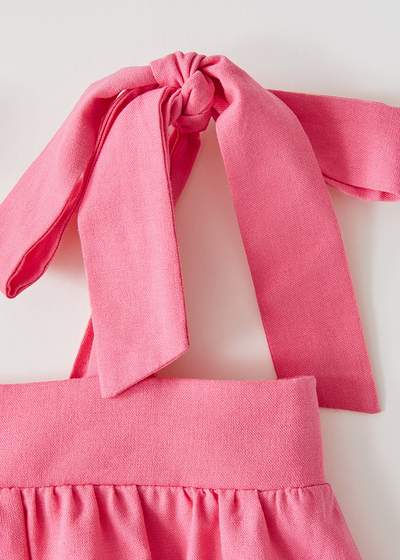 FEATURING
Room for Growth >
Features an elastic back neckline for easy wearability and one that's made to accommodate your growing bub.