Miles Round Neck Relaxed Crinkled Tee
A casual day out. Unisex. 100% cotton. Snap buttons on shoulder seam to get in and out of easily.
Model A is 107cm tall, 4 years old, wears Size 4-5Y.
*Select the color and size you wish to see restocked when voting
FEATURING
Functionality >
Snap button closure at the back makes for easy wearability and saves time when getting into.
Learn More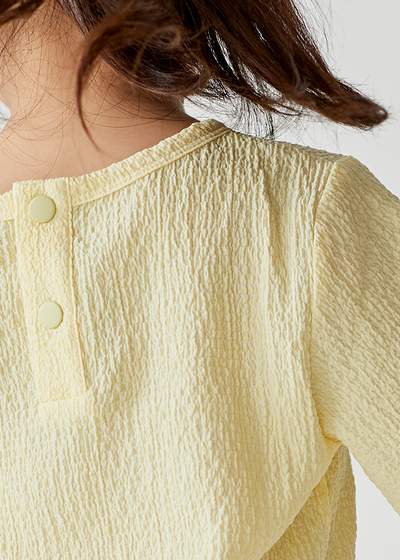 FEATURING
Comfy Textured Rayon >
Crinkled texture enhances the tactile nature of playtime, expanding your little ones' senses as they zip around from place to place during their mini adventures.