Breana Button Down Shirt in Sunny Scribbles
Specially designed in-house print. Out and about. Unisex. Button down front. Press button closure. Breathable cotton poplin.
Model D is 108cm tall, 4 years old, wears Size 4-5Y.
*Select the color and size you wish to see restocked when voting
You don't have to be a crazy rich asian to dress like one!
FEATURING
Press Button Closure >
Kid-friendly press buttons that make for fuss-free fastening.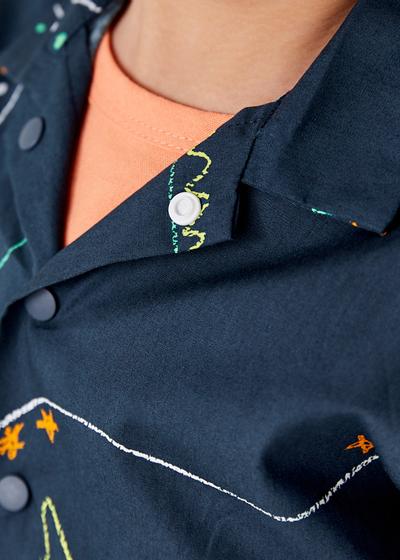 FEATURING
Breathable Cotton >
Breathable cotton poplin feels soft on the skin. Great for long hours of outdoor play.