Novalee Ruffle Peplum Linen Top in Floral Dance
Specially designed in-house print.All dressed up for a daytime party. Back ties. Ruffle hem. Back keyhole closure. Breathable and lightweight natural linen.
Model A is 107cm tall, 4 years old, wears Size 4-5Y.
*Select the color and size you wish to see restocked when voting
FEATURING
Adjustable Back Ties >
Adding versatility to this floral peplum top are adjustable back ties - tight or loose, let your tiny tot decide!
Learn More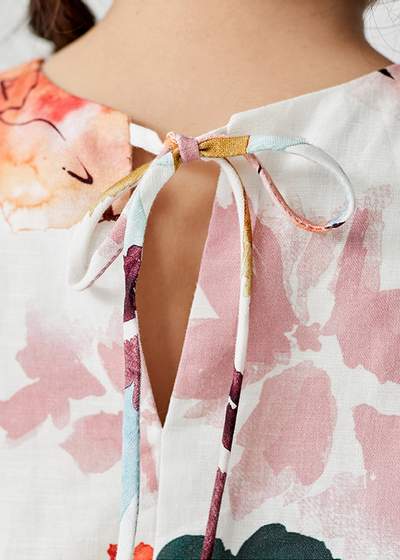 FEATURING
Lightweight Linen >
Featuring a natural linen base that feels lightweight and breathable - your bubs will love how it keeps them cool from all that running around and exploring.